Events
We are going back to our roots - the bar was originally created from the former boiler house of the Pelikan fountain pen factory.

The Pelikan Bar underpins the history of the quarter of the same name and in cooperation with the Pelikan Ink Tower, brings it back to life. Historical elements and newly created cocktails with sepia ink meet classics and newcomers of international bar culture. More than 100 different whiskeys, an exquisite selection of cigars and live piano music underline the unique atmosphere. Bruichladdich, a Scottish whiskey distillery, built in 1881, is the eponym of our Cigar Lounge and has a long history just like Pelikan.
---
See here our events at the Pelikan Bar!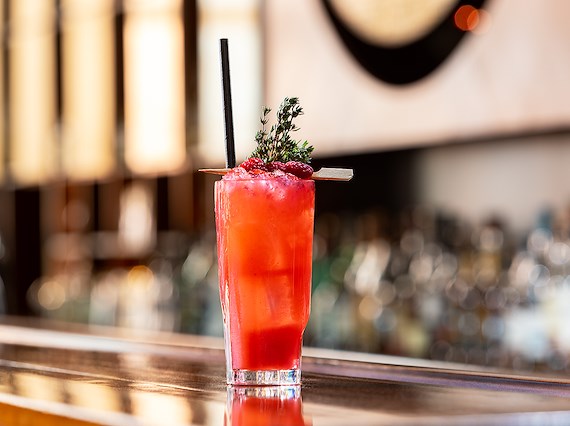 Cocktail Hopping
Fine Dining & Cocktails don't go well together? Convince yourself of the opposite! We serve a delicious 3-course menu. Each course is accompanied by a cocktail that underlines the culinary aromas.

---
| 45.00 EUR per person including 3 course menu and accompanying cocktails
| Thursday to Saturday at 7 PM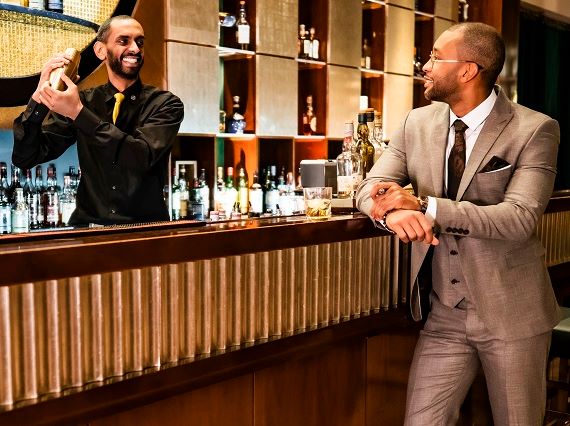 Tuesday till Saturday | min. of 5 Person | at 6 PM
How would you like to serve your cocktail?
Learn all the tips and tricks with us at the Pelikan Bar.
We will teach you simple ways to impress your loved ones with a homemade cocktail of yours.
______________________________________________________
45,00 EUR per Person including 3 cocktails, nachos and water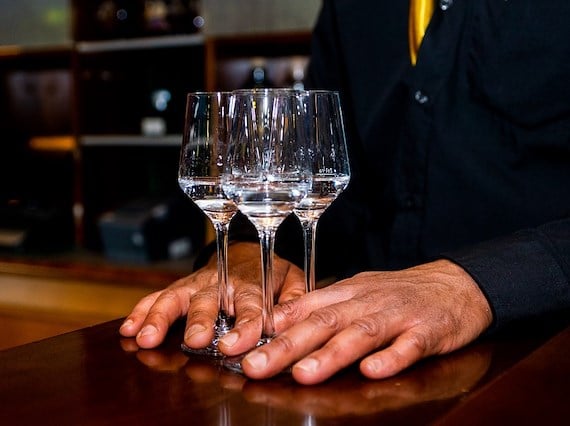 Tastings
Tuesday till Saturday | min. of 5 people | at 6 PM
Discover the world of famous spirits like whiskey, tequila, aquavit or gin. With your choice of the tasting topic, we will provide you with a wide selection and knowledge.
---
| 49,00 EUR per person including tasting, snacks and water