Our menu
Discover our extensive menu in the Pelikan Bar! This includes exciting cocktails with sepia ink and classics like the Cosmopolitan or Pina Colada. You are also welcome to try out our "Mix It Yourself" offer and create your own gin & tonic or long drink. Choose a gin and your favourite tonic according to your taste. To refine your drink you can choose two more condiments.

Our tip: Cucumberland Hanover Dry Gin + Schweppes Dry Tonic with Apple!

Whiskey lovers won't miss out either: The Pelikan Bar offers over 100 different whiskeys from all over the world, for example Bruichladdich Whiskey from Scotland. Enjoy a glass of whiskey with an exquisite cigar.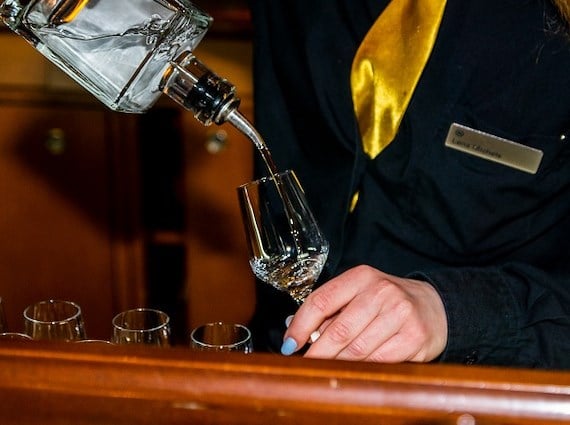 Our menu
Welcome at the Pelikan Bar Hanover!
Here you find our Pelikan Bar menu - take a look.